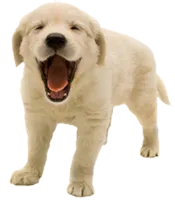 In your search for a veterinary facility, we believe you should expect high quality care as well as great service. Our goal has been to assemble a veterinary health care team committed to providing exceptional client service and veterinary health care. Our commitment to you is to continue to offer our world class service and a state of the art veterinary facility.

Before your appointment
1. Schedule Appointment
We work by appointment to minimize wait times and provide as much time as possible to assess our patients. Our receptionist team is happy to assist you in scheduling a convenient appointment time. You are welcome to pick a specific doctor or feel free to get to know all of them!
2. Gather records
If you are a new client, please gather any medical or adoption records you may have for your pet to bring with you. We need this information to get an accurate medical history for your pet. This helps us determine whether your pet needs certain vaccines, blood work, or a fecal check.
It's a good idea to keep an accurate medical diary not only of the procedures and vaccinations your pet receives at the vet, but also of notes on things like your pet's elimination habits and any physical changes or unusual occurrences. Keep track of small shifts in your pet's behavior, including urinary marking habits and mood swings, along with diet and routine modifications. Take this notebook when you visit the vet. These seemingly unrelated occurrences may help explain results of your pet's medical tests. Also, if you need to change vets, it's good to have this journal to provide a complete medical history.
3. Fill out forms if you are a new client
We have a new client/patient form that would be helpful to fill out beforehand to expedite some of the waiting time or we can hand one to you when you walk in.
4. Manage your pet
We require that dogs and cats are on leashes or in carriers. This will prevent any incidents with other animals that may also be in our waiting area. If your pet is easily stressed/aggressive towards other pets or is coughing/sneezing or has eye or nose discharge, we ask that you call when you are in the parking lot and you will be assisted outside until we have a room available to prevent any issues or spread of disease between patients.
During your visit
1. Entering
Once you enter the building our receptionists will help you to weigh your dog on the scale, treats are always readily available to help persuade your pet if they are nervous (cats are weighed in exam rooms). After that, they will ask you to take a seat until a technician can get you into a room. Coffee, tea, and hot chocolate are available along with some tempting sweets right on top of the front desk!
2. History
When a room is available for you, one of our technicians will escort you and your pet into the exam room. They will then ask you a few questions regarding your visit. The technician will listen to your pets heart and lungs and may also check the temperature at this time.
3. Examination
During the examination and treatment of your pet, an exam room technician may assist the doctor. They are trained to safely and comfortably restrain your pet. Most pets will respond better to restraint by someone other than the owner. It works best when the owner remains relaxed and in view of the patient during the exam. Your pet's annual vet check-up includes a complete physical exam, with a thorough investigation of your pet's head, body and tail, and all his assorted cavities. Even the most cooperative pet may not readily go-along with a tooth and gum brushing, an annual cleaning by your veterinarian maybe in order. Like you, your pet can lose teeth due to decay and neglect.
After your visit
1. Checkout
After your appointment, our receptionists will check you out at the front desk (payment is due at the time of service). If you need assistance to your car our receptionist are more than willing to help you.
2. Feedback
Peace of Mind Veterinary Care has grown from the satisfaction of our clients. We would greatly appreciate your feedback. We encourage you to do this by contacting us directly by email or phone. We strive to provide the best experience for you and your pet. Online reviews are also welcome; you may leave feedback on Google+ or Facebook.